Awards
Fresh Faces has patient safety and welfare at the core of its practice. The mainstay of the focus is helping patients look great for their age but not done. Helen feels the ultimate compliment is "you look well" or "you look great" not "what have you had done!?" We don't subscribe to the done or false look for many different reasons. Over the years Fresh Faces by Helen Blanchard has received many awards for our service to the industry. We appreciate all the support our customers give us and the awards show our passion for bring safety into the aesthetic industry.
---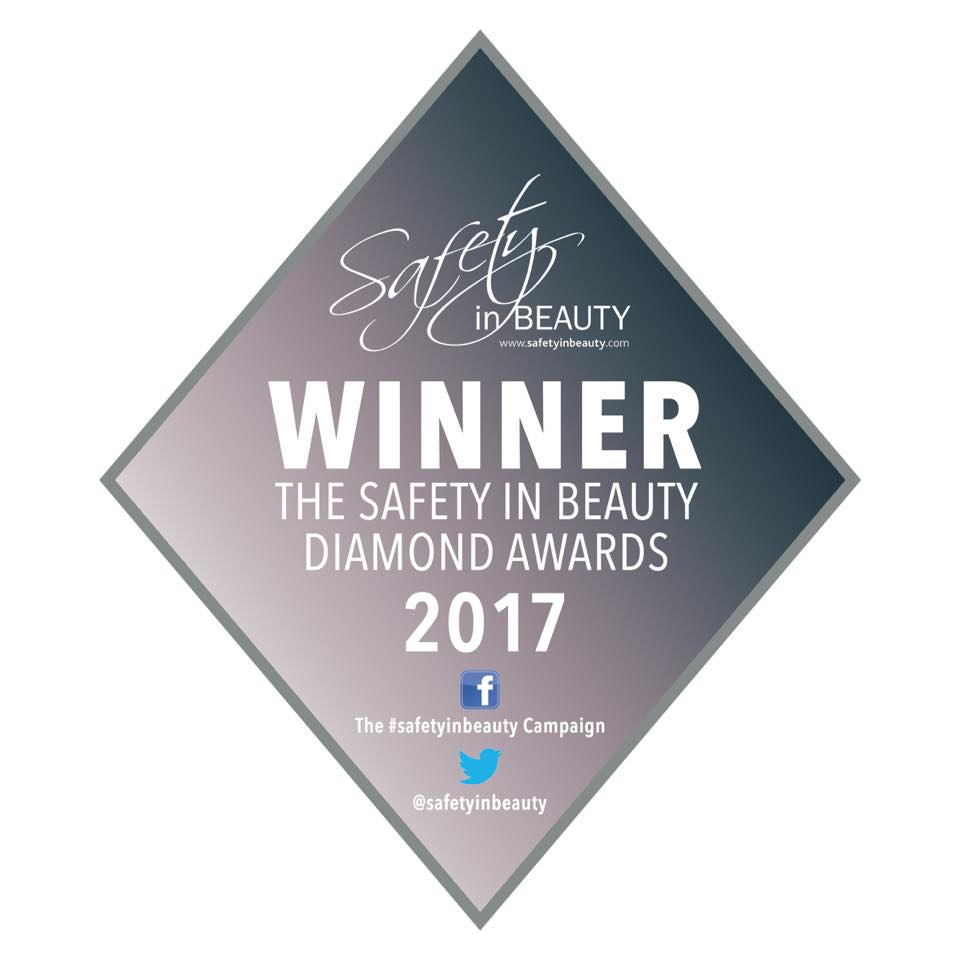 Safety in Beauty
In 2017 Helen was honoured to be nominated for and win the Safety In Beauty Awards Aesthetic Nurse of the Year.
---
Accreditation.
There is no direct regulation of the Aesthetic industry in the UK. Whilst Doctors, Nurses and Dentists are regulated by their professional bodies there are many other people who offer treatments who answer to nobody. This is an extremely complex issue with many different views and opinions, it is difficult enough for the professionals to navigate let alone the general public.
Unfortunately many people find themselves in a situation where they are either not happy with, or something has gone wrong with a treatment. When this happens who do you turn to? Also how do you decide who to go to for a treatment?
All practicing Nurses, Doctors and Dentists are registered with a professional body who will take very seriously any worries, concerns or complaints you may have. All professional bodies have a register that you can check.
A a nurse Helen is registered with the Nursing and Midwifery council (NMC). As well as being registered with the NMC Helen is also an active member of The British Association of Cosmetic Nurses (BACN) and The Northern Aesthetic Practitioners Group (NAPG). Both Helen and her Liverpool clinic (Wales clinic to follow) are Save Face registered. Save face is a register of accredited practitioners and clinics that meet the Save Face minimum standards. Save Face check out everything for you so you don't have to.
These are that the:-
The Person treating you
Is who they say they are .
Is medically qualified and is registered with a statutory body .
The qualifications they claim are genuine and relevant
The training they have received is appropriate
Is insured
Has evidenced that the information and advice they provide is informative, robust and truthful.
Undertakes regular training updates
The environment:-
Complies with Health and Safety Legislation
Is clean Has the necessary equipment and facilities to provide the treatments safely
Products and equipment used:-
Are genuine
Are appropriately licensed
Are evidence based
Are sourced from legitimate suppliers
Are appropriately stored and maintained
Save Face Patient Charter